Company growth analysis
---
In 2014, the company began its strategic transformation, focusing on increasing investment in the automotive industry, general machinery industry and electronics industry. After two years of design, certification, manufacturing capacity assessment and review of OEMs, the company began to harvest investment results in the automotive industry in 2016. It is estimated that in 2016, the sales revenue of automobile products and general machinery products will increase by 120 million yuan, the profit will increase by more than 8 million yuan, the sales revenue of other products will increase by about 30 million yuan, and the profit will increase by more than 2.5 million yuan. As the products become more and more mature, they will have more and more experience in the automotive products and electronic products industry, and the market sales will also increase year by year. According to the communication with the OEMs and the market forecast, the growth rate will be no less than 20% every year from 2016.
3. Analysis of the Company's Core Competitiveness
Technical core competitiveness: product development and design ability, mold development and design ability, modern robot automatic control injection molding processing, surface coating technology; The integrity and matching of the production process have irreplaceable competitive advantages in the same industry.
Long term stable growth of customers:
3.1 Supporting facilities of auto manufacturers with stable growth: Dongfeng Citroen has been supplied for 7 years, Dongfeng Nissan has been supplied for 7 years, and GAC has been supplied for 3 years; In 2014, we began to negotiate with DPCA, GAC and BAIC about the first tier suppliers. In 2015, we officially became the first tier suppliers of DPCA, GAC and BAIC, and began to supply in bulk to BAIC Group. After becoming a first-class supplier in the automotive industry, the company can enjoy the priority of development and production supporting rights for new projects of similar products, which will bring huge new market opportunities to the company.
3.2 GGP has supplied general machinery for many years. GGP is one of the top 500 enterprises in the world, and GGP Group is one of the large-scale garden equipment manufacturers in Europe, headquartered in Venice, Italy. As a leading force in the European garden equipment industry, GGP Group focuses on the production and sales of various garden equipment and tools, including push mowers, riding mowers and various hand-held power tools.
3.3 Supporting facilities for stable growth of electronic enterprises: Flextronics, a Fortune 500 company in the United States, which provides its main products to Microsoft, Apple, BMW and other world-class well-known brands;
3.4 Stable motorcycle engine manufacturers and export markets: domestic motorcycle engine manufacturers have supporting facilities. Export overseas customers are stable, for example, Iranian customers have cooperated for 8 years.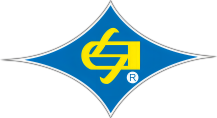 Jiangmen Shenqiang Plastic Machinery Co., Ltd. is a professional enterprise mainly engaged in the production of auto parts, injection molding parts, complete sets of plastic cover parts and rubber parts for motorcycles, lamps and massagers.
Jiangmen Shenqiang Plastic Machinery Co., Ltd.