History
---
In 1986, Shanghai Shenqiang Plastic Hardware Co., Ltd. was established. The plant area is 7400 square meters. The number of employees is about 150
Developed countries in the plastic machinery industry, such as Germany, the United States and Japan, have occupied an important position in the world plastic machinery industry with their advantages in precision, large and high-end plastic machinery products and talents; At the same time, relying on years of plastic machinery manufacturing experience and technology accumulation, and relying on the huge domestic and international consumer market, a number of large-scale plastic machinery enterprises have emerged to participate in global competition. At present, countries in Southeast Asia, Central and Western Asia, and Central and Eastern Europe are all important export places of China's plastic machinery products, and they have distinctive characteristics of complementary industrial advantages, which promote the production capacity cooperation between China's plastic machinery and the polymer composite processing industries in the world, and provide a broad market space.
In 1999, Chongqing Huyu Plastic Hardware Co., Ltd. was established Plant area: 99900 square meters Staff: about 618
In 2003, Jiangmen Shenqiang Plastic Machinery Co., Ltd. was established Plant area: 57334 square meters Staff: about 420
In 2011, Shanghai Rongkang Automobile Design Co., Ltd. was established The company focuses on the development of automotive interior system, and is familiar with the development process of instrument panel, auxiliary instrument panel, door panel, pillar and other interior trim parts. Relying on technology, the company has strong technical research and development and team management capabilities, and is a team with high starting point, high level and high quality.
In continuous development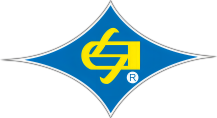 Jiangmen Shenqiang Plastic Machinery Co., Ltd. is a professional enterprise mainly engaged in the production of auto parts, injection molding parts, complete sets of plastic cover parts and rubber parts for motorcycles, lamps and massagers.
Jiangmen Shenqiang Plastic Machinery Co., Ltd.