Market prospects and market capacity analysis
---
Auto parts industry: the production of cars more than 20 million units, vehicle interiors fee costs about 8,000 yuan, 1300 yuan at the door only. Door according to calculation, annual sales capacity of the market up to 260 billion, if the market share of 1% of annual sales of up to 260 million yuan.
Motorcycle industry: sales of more than 25 million motorcycles, vehicle lamps per vehicle deputy 300 yuan, the annual market capacity of more than 7.5 billion yuan, according to our current market share at 0.5%, with annual sales of 37.5 million yuan; vehicle exterior each cover an average of 380 yuan, the annual market capacity of 9.5 billion yuan, according to the market share of 1% in the calculation of annual sales of 95 million yuan.
Electronics Appearance: market capacity can not be estimated, according to preliminary estimates the company's existing customers, with annual sales of 50 million yuan or more.
Currently, the company has entered the Dongfeng Group, Guangzhou Automobile Group, Beijing Automotive Group supplier matching system, and the Great Wall is now matching supply to discuss matters vision for the future to enter the Chinese all car manufacturers.
As Beiqi and Dongfeng Citroen tier suppliers in new product development process, the company that is involved in full service, with priority right to supply design. Just the successful development of new models M06 Beiqi officially put into operation in March, according to the Beijing auto production and operation plans, expected to sell 70,000 units this year, a conservative estimate at least 50,000 units of production, the sales income of 60 million yuan, there are two new Dongfeng Citroen products have entered the proofing stage, planned production quantities in 2017, this will be one of 2017's new highlights. Guangzhou Automobile Group as a secondary supplier, according to the Guangzhou Automobile Group, the year production plan, A28 series models in 2016 will reach 40 million units, is expected to bring new sales income of 70 million yuan. The company is actively trying to become a supplier of Guangzhou Automobile Group.
With the lifting of the ban Iran motorcycle lamps, motorcycle lamps Iranian market this year will be a rapid increase in exports this year are expected to increase Iran lamps 200,000 copies, sales income of nearly 20 million yuan.
Motorcycle Appearance maintain last year's level.
Electronic products, and by Flextronics communication, this year plans to maintain last year's level.
Marketing Strategy: In 2016, the company is still supporting the main host, the next five years the company will continue to adjust product structure, focusing on the development of auto parts market, focused breakout other Chinese well-known automobile manufacturers. The new car product development and new customer development as the top priority of the future economic growth of the company.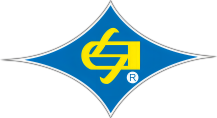 Jiangmen Shenqiang Plastic Machinery Co., Ltd. is a professional enterprise mainly engaged in the production of auto parts, injection molding parts, complete sets of plastic cover parts and rubber parts for motorcycles, lamps and massagers.
Jiangmen Shenqiang Plastic Machinery Co., Ltd.