Industrial Policy
---
Auto industry has been a pillar industry of the country, especially the new energy vehicles, the state issued a series of policies, and vigorously support new energy vehicles.
By 2015, China's automobile production and sales situation showed a steady growth slightly, according to the China Association of Automobile Manufacturers statistics, the annual automobile production and sales were 23,722,900 and 23,491,900, an increase of 7.26% and 6.86% respectively. As we all know, China's auto industry policy-oriented very clear analysis of the Chinese automobile industry as well as to predict future trends and so can not bypass the government promulgated the regulations, various documents. According to statistical summary, 2014, China has promulgated 47 policies related to the automotive industry, which is closely related to the development of the automotive industry and have industrial policies; and there around the state science and technology projects energy saving energy saving policy came into action; to adjust prices on the car and the used car market supervision consumer environment policy; there are many companies highly anticipated on energy policy and new energy vehicle development; in addition, the relevant tax policies, automobile import and export policies and brand building policy also covered. Because of the above series of policy guidance, so that the automotive industry can be healthy and orderly development.
In 2014, amendments to the "Automobile Industry Development Policy" caused widespread concern in the industry. Respectively of 1994 and 2004 were developed auto industry policy, although the new industrial policy has not been formally introduced, but I believe it will become the industry standard management and protection basis, in 2009 the State launched the "automobile industry restructuring and revitalization plan" since unprecedented. Including the expansion of new energy vehicle pilot city limits, the new energy vehicle purchase tax relief, new energy policy to support vehicle charging facilities, inclined at a predetermined purchase of new energy vehicles, especially the level of the State Council promulgated the first time on the development of new energy vehicles a comprehensive and integrated guidance.
2014 national and local governments to promote a series of new energy vehicle development policies and measures, due to the continuity of policies, will continue to have an impact on 2016 of the new energy vehicle market. First, there is the Ministry of Industry issued three batches of "exempt from vehicle purchase tax for new energy vehicle models directory" and the implementation of the electricity consumption of new energy vehicles will preferential prices on the boost. Secondly, the "government agencies and public institutions to buy new energy vehicles plan" requires 2014 to 2016, official car purchase new energy vehicles not less than 30% increase year by year. Charging port and new energy ratio of the number of cars is not less than 1:1. Therefore, public bodies purchase of new energy vehicles will also serve to promote the overall market. Third, the "energy-saving and new energy automotive industry development plan (2012 - 2020)" requires 2015 pure electric vehicles and plug-in hybrid sales reached 500,000, the government has put new energy vehicles as a key support for the emerging industry. With strong support from all levels of government and improve their product technology, product range selectively gradually increased, and constantly improve the infrastructure construction is expected in 2016 China's auto sales in new energy sources will maintain rapid growth.
Guangdong province is the country's automobile industry is a pillar industry in Guangdong and support key industries. "Thirteen Five" period, Guangdong Province, auto parts will be key targets.
Jiangmen region is one of the three major production bases in China motorcycle, motorcycle production accounted for half of the country, car and motorcycle parts industry is a pillar industry in Jiangmen, Jiangmen City high-tech zones by the end of 2013 plans to build 12 square kilometers of the auto parts industry Industrial park, focusing on the development of auto parts industry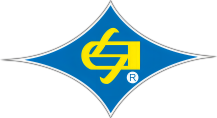 Jiangmen Shenqiang Plastic Machinery Co., Ltd. is a professional enterprise mainly engaged in the production of auto parts, injection molding parts, complete sets of plastic cover parts and rubber parts for motorcycles, lamps and massagers.
Jiangmen Shenqiang Plastic Machinery Co., Ltd.